Police Management Resources
65 Laurel Dr.
Hudson, MA 01749-1388
(978) - 618-5580
E-mail: David.lambert1@comcast.net
Pursuing Policing Excellence
Grant Writing Techniques New Police Grants Professional Training Homeland Security
Grant Writing For Innovative Policing:
The Mechanics of Developing Successful Grant Proposals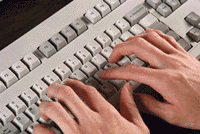 Seminar Overview

This seminar will explain to police professionals and municipal officials the basic context of grant writing in policing. Many police departments find the process of applying for grants daunting. Grant writing and grants management is a challenge to overworked police managers, but it is not beyond their abilities. This seminar will demystify the process of program development and grantsmanship.

Using an interactive teaching style, the instructor will progress through the different segments of grants, allowing participants to develop a grant application as they do so. This is an opportunity for police personnel and municipal officials to apply the skills they learn in a non-stressful atmosphere without the pressure of grant deadlines.
Educational Goals:
To demystify the grant writing process to enable more police agencies to take advantage of these opportunities to fund innovative projects.

To learn the mechanics of grant writing in a non-stressful environment.

---

Target Audience: Police Chiefs, police managers, planners, officers and town administrators.

Course Format: Interactive workshop format allowing participants to learn grant writing fundamentals in modules.

Seminar Setting: Informal conference style to enhance the learning environment and the exchange of information.

---

Course Outline
Introduction

Grant Writing as a Process
Organizational Assessment
Statement of the Problem

Purposes of This Section
Elements of Successful Problem Statements
Sources of Data for Stating Your Problem
In-Class Exercise: Outlining Problem Statements

Goals and Objectives

Definition of Goals and Objectives
Four Key Elements of Objectives
The Questions Objectives Should Answer in Your Proposal
In-Class Exercise: Goal Development
Program Narrative

Purpose of This Section
Staffing
Project Phases and Time Lines
Administration
Evaluation Section
Purposes of Evaluation
Formative Evaluation
Summative Evaluation
Impact Evaluation
In-Class Exercise: Outline of Evaluation Section
Budget and Budget Narrative
Determining Allowable Costs
Researching Project Costs
Match Money
Developing the Budget
In-Class Exercise: Developing a Budget
Funding Sources
Using the Internet to Find Grant Funds
Foundation Grants
Grant Development Workshop
---
Download our grant budget worksheet to assist with designing your budgets. It's written in Microsoft Excel format. It's free for your use.
---
Tentative Date
April, 2004 Westfield State College
Westfield, MA
Or for more information, call us at:
Phone: 978-618-5580 or E-Mail david.lambert1@comcast.net
Professional Training Home Grant Writing Techniques New Police Grants